The bathroom is a place visited several times in a day by different family members and even guests. Therefore, it should be comfortable and also appealing. While innovative showers add to the charm of your bathroom, shower enclosures would put gloss over it as far as modern style goes. These shower enclosures have become an integral part of our lives as a place to relax and unwind after a hectic day. They are modern and elegant and so have been very useful in enhancing the look of bathroom decor.
However, given the varieties involved, which do you end up choosing? Should one go for a shower enclosure, a shower-head over the bath? Or is the best option eating the cake and icing too by opting for both?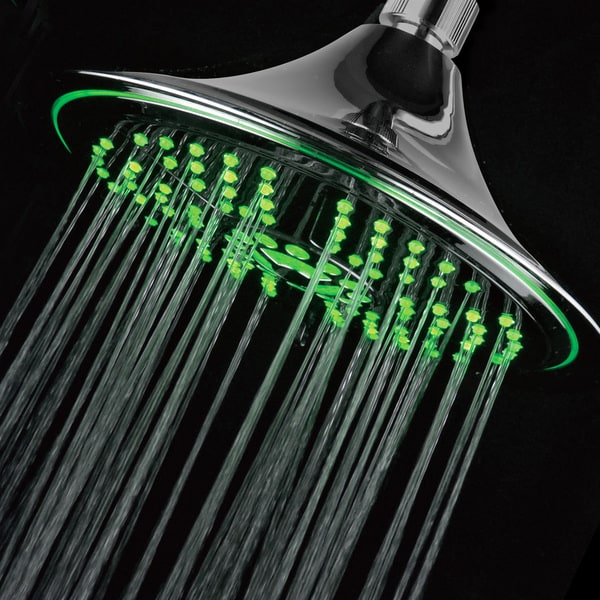 If the bathroom is big enough and style is of essence, a shower enclosure is the way to go.
Why? Besides the privacy and modernity as well as the extra perks like surround sound you have a gorgeous focal point. Frame less paneled enclosures are made of transparent glass and help enhance the depth of the bathroom. They can reflect the wall art behind or the back splash of the shower enclosure.
The drawbacks however are the cost as well as the space occupied. So, does this mean an overhead shower head attached to the bath can solve things? Well, for one thing, it does eat less space and the variety of bath screens in the market makes it a style statement too. This works better for a smaller bathroom though nothing beats a shower enclosure.
Why Modern & Elegant Shower Enclosures ?
Even for smaller bathrooms, a win-win scenario can be found. If your bathroom is compact in size, shower enclosures with bi-fold doors are advisable. Sliding door enclosures work well too and are easy to clean. If the budget poses a problem, enclosures with aluminum frames can be selected as they cost less and look fairly good.
What matters is that you choose one that fits the bill on both style and budget. Patterned or frosted glass panels can make the shower zone more stylish even if you've not gone for the expensive models. If there are no expense curbs, even a mirror TV installed within the enclosure makes the bathroom an entertainment hub.
A Blend of Both
Though both, shower enclosures and shower heads, have their own luxuries, a blend would be a good combination as long as the bathroom is big enough. A tub is ideal for a relaxing soak and especially soothing when a shower gives added benefits. Shower settings can be altered to choose between a nice warm rain and a high pressured shower. An enclosure, on the other hand, can provide a shower massage experience and if it is large enough, a tub or recliner can be installed within so that you don't even have to stand.
Either way, having both will elevate it to the level of a bathroom suite and ring in touches of a spa effect. Thus, if you have the space and budget, then a blend of both will ensure style and comfort!
Author Bio- Jamith is an avid blogger and bathroom expert. He shares his experience and knowledge to all the readers to make their bathroom a decor piece and the blissful corner of their house. He has also written some informative articles for victorianplumbing.co.uk.
Comments
comments